COME CAMP AT BIG B'S ORCHARD




30 ACRES TO PLAY & EXPLORE
Big B's Delicious Orchards is a working farm and organic orchard located 1 mile west of Paonia in the North Fork Valley of Colorado - The home to the largest number of Organic Farms & Orchards in Colorado. We are happy to provide our own style of camping as you visit our home and orchard. With campsites spread throughout the orchard, you will enjoy the huge night sky and relaxing days on the orchard. Many of our sites have fire rings for a nice campfire - feel free to bring your own wood or pick up some from our farm store.
Our cafe and store are open 7 days a week during the growing season. We offer lunch and dinner, a beautiful courtyard with WiFi, fun tree swings, seasonal u-pick fruits and vegetables, live music, Big B's juices and hard cider, local wines, snacks, gifts, and more!
The campsites are located in different parts of our orchard and are fairly rustic. We have sites for tent camping, small campervans, popup trailers, or larger RV's. There are no utility hookups, but we do have fresh water to refill your water tanks. Our orchard roads are dirt or gravel roads, and while they are perfectly good for any type of vehicle, ADA accessibility is somewhat limited.
We are happy to extend the invitation to spend time at Delicious Orchards and to experience what we love about living and working in this beautiful place! We hope to see you soon!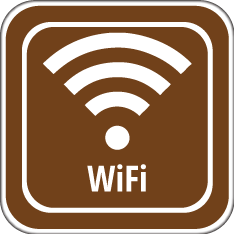 ​What kind of camping is it?
Camping is available for tents, cars, campers, and RV's. We offer rustic camping, meaning there are no hook-ups available. We do have spigots for potable water to fill your tanks in a few locations around the orchard.
Are reservations required?
We have a new reservation system in place. You can make a reservation at this link here. We always have plenty of space at the orchard, so if you didn't make a reservation in advance, we will always have space in one of our sites for you.
Are there showers on site?
We have brand new coin operated showers on site. We chose coin showers to keep shower times quick to conserve precious water. Just stop by the store if you need any quarters.
Where can we camp?
We have a few different camping options. You can make a reservation at this link here. We have some sites by our pond. We have some sites nicely tucked in our apple trees. We have some sites close to the store and restrooms in our inner field. And, we also have 14 acres in our outer field that has plenty of space for campers, so we never run out of space. In our Outer Field, you can set up camp wherever you see a camping marker. These Outer Field sites are not reserved, so just set up in any open site. You can select the type of site that best fits your group.
Are pets welcome?
Well behaved pets are welcome. We have 2 dogs who call the orchard home and lots of people roaming around. We offer a dog clean up station and watering dishes in the courtyard. Pets are the responsibility of their owner.
How much does camping cost?
Tent camping, Conversion vans, pop-up campers and RV's are typically $35 per night depending on site type. It is best to make reservations online here, but it is possible to make them in person upon arrival. Same day arrival payments can be made in the store during regular business hours.
​
​
We look forward to seeing you soon!
If you have any questions about camping at our campground, just send an email to camping@bigbs.com or text/call 970-812-3342.