Slow down and spend an afternoon or a few nights at Delicious Orchards.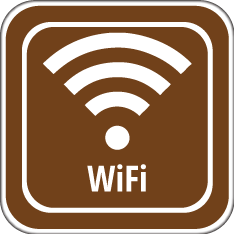 Experience Our Delicious Orchard
Welcome to the home of Big B's Hard Cider, Juice, and Vinegar!
​
We are located in the North Fork Valley of Colorado, one mile west of Paonia on CO Hwy 133. Our high elevation, Rocky Mountain water, cold nights and warm days produce some of the finest fruits in the world! Big B's produces a full line of organic and local juices and ciders from Western Slope fruit at our manufacturing plant located in the town of Hotchkiss.
When you arrive at Delicious Orchards, come into the store to say 'hi!'
We're happy to answer u-pick questions during the fruit growing season, get you registered for camping, or introduce you to our award winning hard ciders. You can enjoy a meal in the cafe and try out our famous tree swings in the courtyard (at your own risk, of course!)
​
This season we will have live music regularly throughout the season - check our events page for updates.

Enjoy your stay and come back soon!​
Delicious Orchards offers a full cafe featuring wholesome, local favorites. From fruitwood smoked meats to fresh salads to delicious sandwiches, our orchard cafe is a great stop for lunch, dinner, or a snack while enjoying our hard ciders.
We are a partial service restaurant - order at the counter and receive a buzzer that will alert you when your order is ready. We have extensive outdoor seating as well as bar and indoor seating.
FRIDAY NIGHT LIVE! - Every Friday through September we will have killer acts from all over the country take the stage! Music starts at 7:30, gates open at 6. $20 per car.
OPEN MIC - Starting in June, every1st and 3rd Monday we'll offer open mic, hosted by Sam Heart.
SATURDAY LOCAL BANDS - throughout the summer, bands from our area will entertain the crowds. Check the calendar for details.
SUNDAY JAMS - Sundays we offer an open stage from 11-1 for jams, locals, visitors, anyone who wants an audience.
Come by and stroll through our orchard and hand pick whatever fruit and veggies are seasonally available. Throughout the season we have a vegetable garden, organic apples, organic pears, organic apricots, organic cherries, organic peaches, organic plums, organic nectarines.
There is nothing more delicious than a piece of fruit just hand picked from a tree.
Stop by our tasting room and try our award winning hard ciders. Our head cider-maker's creativity and expertise are reflected in the wide range of flavors we offer! If you haven't tried our hard cider, you are in for a treat!
During COVID we are not offering tastings, but we do offer 12oz and 16oz draft ciders to enjoy on-site!
Our tree swings are legendary among our guests! There's nothing quite like leaping into the air
"Love this local attraction for the Hard Apple Cider. It's goooooood!!!! Great food, fun, and friendships that can be had here!"
"Jeff and the crew are amazing! Great selection, friendly staff, great cider on tap, and the Sunday brunch to die for. Definitely a stop when traveling through Paonia!"
"This was by far my daughter's favorite place to visit during our weekend in Paonia."
Jeff promises he didn't write this!
WHEN YOU STEP INTO DELICIOUS ORCHARDS, YOU STEP INTO A TIME WHEN EVERYTHING IS SIMPLE: GOOD FOOD AND GOOD FRIENDS ARE ABUNDANT AND ENTERTAINMENT IS A ROPE HANGING FROM A TREE BRANCH. COME ENJOY OUR FRESH PRODUCE, HOMEMADE CIDERS, AND JUICES. SWING FROM A TREE AND SIP LEMONADE. EAT HOMEMADE PIE. RELAX AND ENJOY.